Charming insular exoticism of Gree Dong'ao Hotel
Two main buildings are built along the mountain, and the stunning Nansha Bay Diamond Beach connects them naturally. The hotel boasts 345 guest rooms of various types including mountain views, sea views, and family-friendly facilities, as well as first-class meeting services, intimate dining services, comprehensive recreational facilities, colorful outdoor entertainment programs and 360-degree panoramic natural scenery. You can enjoy a unique island holiday experience everywhere in the hotel.
---
Elegant and comfortable stay experience
The hotel boasts a total of 345 guest rooms with a variety of beach, forest and sea views, including 272 rooms in the main building of Nansha Bay which contain 55 suites and a presidential suite, and 73 rooms in the main building of Nanshaju with 17 suites and 2 sets of waterfront villas.
Each guest room features a relaxing balcony with views, where you can enjoy views of Dong'ao Island's pristine forest and Lingdingyang coastal view. From 53 m2 Deluxe Room to 318 m2 Presidential Suite to 546 m2 Waterfront Villas, spacious guestrooms are designed with modernity, equipped with 48-65" HDTV, cable &Wifi, separate bathtub, powered curtains, etc., offering you the most luxury experience.

---
Enjoy on the tip of the tongue
The hotel offers a wide range of dining options, ranging from the international standard buffet, the exquisite seafood Chinese restaurant, to the romantic beach music kebab party as well as the characteristic exotic bar to meet your taste buds all day long.

---
Well-equipped business equipment for group activities
The hotel is equipped with 11 various meeting rooms, of which the Star Theater with over 600 square meters can accommodate more than 400 guests for banquet, and are equipped with simultaneous translation system, a lift projector and a large LED screen. Reception rooms and dressing rooms are also provided, and our professional meeting planning service team understands customers' various requirements and provides customized meeting and banquet services.

---
Enjoy romance and passion
You can have fun at Gree Dong'ao Hotel. You can enjoy sailing, jet skiing, banana boat, beach volleyball, beach soccer, canoeing, yoga, archery, basketball, table tennis, badminton, billiards, and video games and so on. The youthful vitality team will take you on a healthy hike around the island; fun family games will allow you and your family to share the good times; the water program team will sail with you to enjoy the charm of the sea; more sports and recreation will be waiting for you to experience.
---
Fun for Kids
In particular, the hotel has a children's club for guests with kids. The club is equipped with mini-rock climbing, mini playground, outdoor playground, children's archery field and other amusement facilities. It is a place of fun for children.
---
The hotel offers free sightseeing bus transfer to the pier.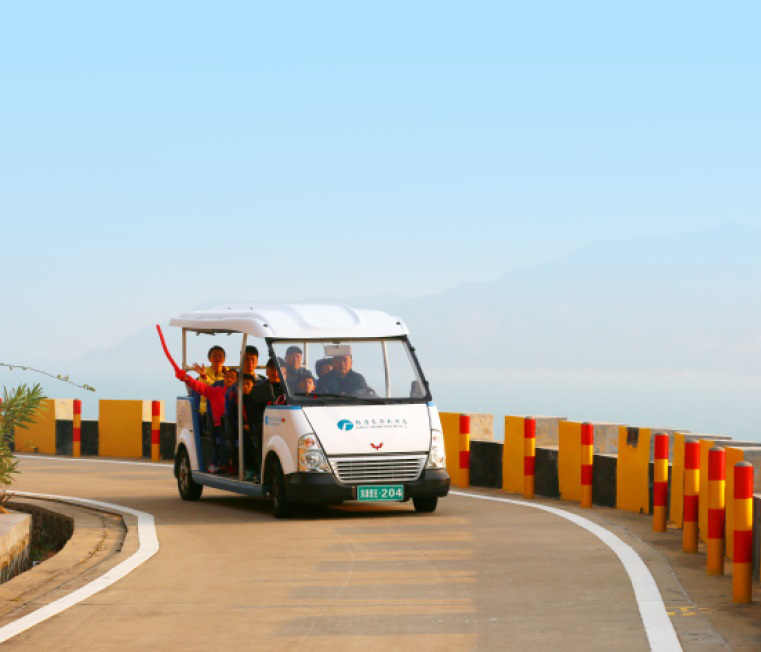 ---
Hotel information
Hotel address: 1 Ludao Road, Dong'ao Island, Wanshan District, Zhuhai City, Guangdong Province, China
Tel.:+86(0)756 885 5888
Tel.: +86(0)756 885 5888
Gree Dong'ao Hotel Wechat